Want to SELL Your Home In Tamiment ?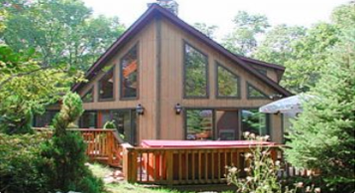 If you're looking to sell your Tamiment home, you can trust USA Realty – one of the Poconos oldest real estate brokerages – to help. With 40 years of experience successfully aiding individuals in selling their houses in Tamiment, Pennsylvania, USA Realty has developed a reputation for excellence. We have assisted both buyers and sellers of lakefront and other homes, making us a versatile option for those seeking to sell their Tamiment home.
One of the chief advantages that sets USA Realty apart from other brokers is that we offer local service with national exposure. We are the official agency of Poconos Real Estate and PoconosRealEstate.com, which means that our extensive network can provide your property with some of the largest possible exposure. We even own 38 guides to communities throughout the Poconos, including TamimentRealEstate.com. This means that you get exposure to buyers who are specifically looking for homes for sale in Tamiment in the Poconos. Additionally, we are members of two Poconos MLS organizations.
One thing that really sets USA Realty apart is the strength and ranking of our websites. Our sites, including TamimentRealEstate.com and PoconosRealEstate.com, are highly visible on search engines, making us among the best choices for marketing your property effectively online.
Finally, the USA Realty – Pocono office is located close to the Delaware Water Gap, which is an incredibly convenient location for buyers from markets in both New York and Philadelphia. The process for selling your home with us is easy – all you need to do is call us and they'll do the rest. Listing your home on our MLS ensures that your for sale ads are automatically propagated through thousands of websites nationally, including Realtor.com, Trulia, Zillow, ReMax, Century 21, Keller Williams, and thousands of local agents' websites.
However, if you want your home to be featured on TamimentRealEstate.com and PoconosRealEstate.com, the only option is to list it through USA Realty. You can contact us at 570-517-2428 or email us at usarealty@usarealty.net, or even text us at 570-242-5412 to let us know you're interested in selling your Tamiment home.